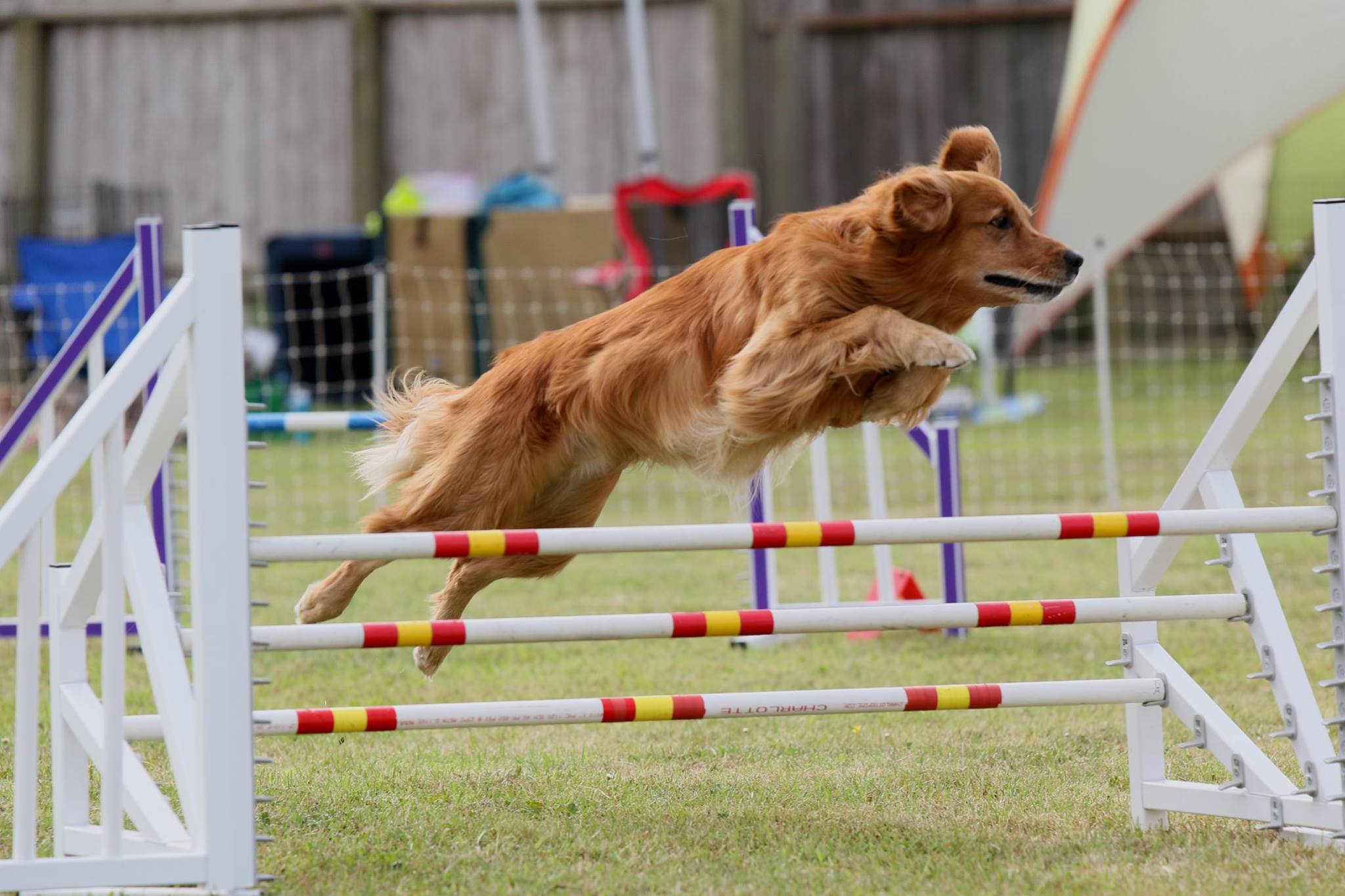 "Clancy"
MACH Gemstone First Edition CD BN RE JH MXS MJS MXF MFS TQX T2B2 DM HDJ WCX ADHF CCA


Sire to our Roaring Twenties Litter and On the Road Again Litter

Handled by his owner/breeders, Scott and Sharon Woodland, Clancy is an accomplished golden retriever of medium build with an affectionate temperament and flashy style.

AKC SR78686401

DOB 07-07-2013

OFA Hip GR-116508G34M-VPI

OFA Eye GR-EYE23338/92M-VPI

OFA Heart GR-ACA6817/75M-PI

OFA Elbow GR-EL36465M34-VPI

PRCD-PRA Clear

PRA1 PRA2 Clear

ICH CARRIER

NCL Clear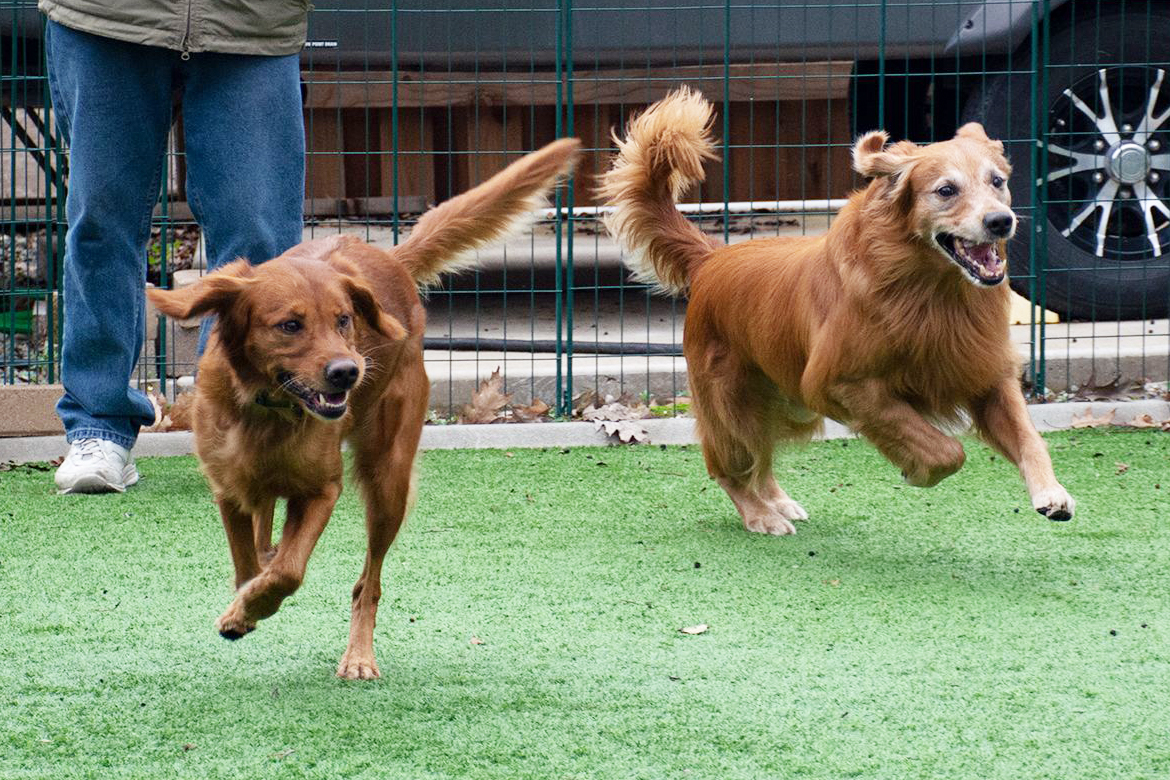 Siggy (L) and Clancy (R)
Here's an expanded list of Clancy's accomplishments.
MACH - Master Agility Champion (Agility trial)
CD - Companion Dog (Obedience trial)
BN - Beginner Novice (Obedience trial)
RE - AKC Rally® Excellent (Rally trial)
JH - Junior Hunter (Hunting test)
MXS - Master Agility Silver (Agility trial)
MJS - Master Silver Jumpers With Weaves (Agility trial)
MXF - Master Excellent FAST (Agility trial)
MFS - Master Silver FAST (Agility trial)
TQX - Triple Q Excellent (Agility trial)
T2B2 - Time to Beat (Agility trial)
DM - Dock Master
HDJ - Junior Hydro Dash Jump (North American Diving Dogs)
WCX - Working Certificate Excellent (GRCA)
CCA - Certificate of Confirmation Assessment (GRCA)
ADHF – Agility Dog Hall of Fame (GRCA)

Photos courtesy of Jessica Hecock, Scott Woodland, and Sharon Woodland.

For information on Clancy at stud, contact his owners, Scott or Sharon Woodland.

Click on images below to enlarge.