The GRCA provides puppy referral as a convenience to puppy buyers to find out about breeders who are GRCA members and their litters. GRCA takes no responsibility whatsoever for any puppies/dogs that you may acquire through GRCA puppy referral. GRCA is not responsible for any breeder's sale practices and sales contracts, nor will GRCA be involved in any manner in contract disputes between puppy buyers and breeders. Availability of puppies and conditions of sale are at the sole discretion of the individual breeder. Buyers are encouraged to read ACQUIRING A GOLDEN RETRIEVER, as found on the grca.org website, for general information about obtaining a puppy, to take as much time as necessary to locate a reputable breeder from whom they feel comfortable purchasing a puppy, and to investigate breeders and their puppies thoroughly before committing to a purchase. You are not obligated to purchase a puppy from the breeders whose names you obtain from GRCA puppy referral.
We've been raising Golden Retrievers since 1986 and have been blessed with many long-lived Goldens. We strive for genetic diversity, sound health, agreeable temperament, intelligence, trainability, a good nose, and bird drive. Our breeding dogs are screened for hip, elbow, eye, and cardiac disease. We also take advantage of DNA screening for genetic disorders known to affect the Golden Retriever.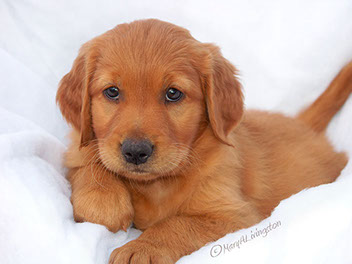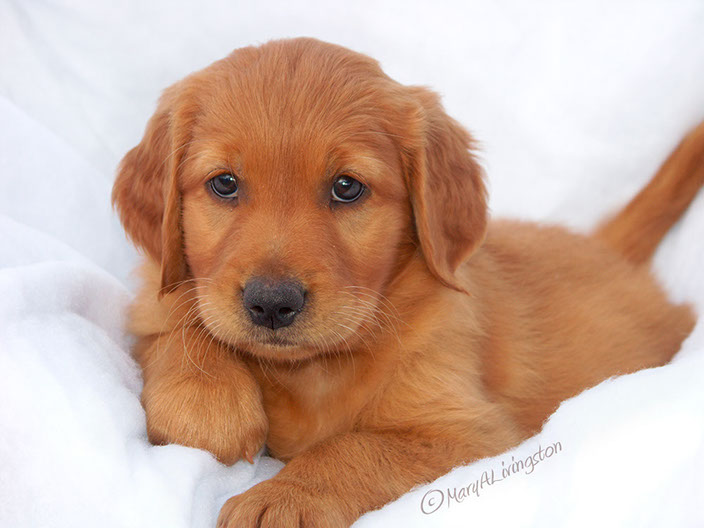 Our puppies are raised in the home, receive early neurological stimulation and exposure to a variety of life experiences including children, other pets, and game birds.
Prior to going home, our puppies are dewormed, microchipped, receive age-appropriate vaccinations and a full veterinary examination.
Your purchase price includes:
• Initial puppy registration with AKC*
• Enrollment in AKC Reunite
• Go home collar and leash
• Go home sample of food
• Puppy Basics booklet
• Health information packet
• Lifetime breeder support services
• Written health warranty
*All puppies are sold with a limited (non-breeding) registration. Full registration upgrade after 24 months of age requires health clearances and prior approval.
Contact us for health warranty details.
We are Members of the Golden Retriever Club of America, an AKC Breeder of Merit Participant
and part of the AKC Bred with H.E.A.R.T. Program.
As enthusiasts for the hunting Golden Retriever, we are dedicated to raising quality puppies for field an home.