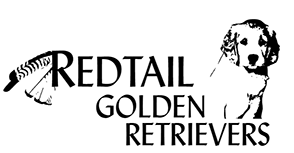 REDTAIL Golden Retrievers
2019 Puppy Cams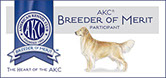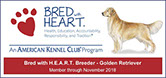 The GRCA provides puppy referral as a convenience to puppy buyers to find out about breeders who are GRCA members and their litters. GRCA takes no responsibility whatsoever for any puppies/dogs that you may acquire through GRCA puppy referral. GRCA is not responsible for any breeder's sale practices and sales contracts, nor will GRCA be involved in any manner in contract disputes between puppy buyers and breeders. Availability of puppies and conditions of sale are at the sole discretion of the individual breeder. Buyers are encouraged to read ACQUIRING A GOLDEN RETRIEVER, as found on the grca.org website, for general information about obtaining a puppy, to take as much time as necessary to locate a reputable breeder from whom they feel comfortable purchasing a puppy, and to investigate breeders and their puppies thoroughly before committing to a purchase. You are not obligated to purchase a puppy from the breeders whose names you obtain from GRCA puppy referral.


RedTail Puppy Cams.
Only the camera with puppies will be on.
Due to limited bandwidth, we will stream live as we can.
Cameras may be off for cleaning.
The web page will say missing in action if the camera is off.
No password required. (at this time)
Cameras may be off due to poor internet connections; server side or our side.
If there is a camera issue, it will be rectified when we have time.
Whelping Box Puppy Cam
"Missing in action" means the camera is off.