"Astor" - female
Astor was a German-American businessman who made his fortune mainly in the fur trade.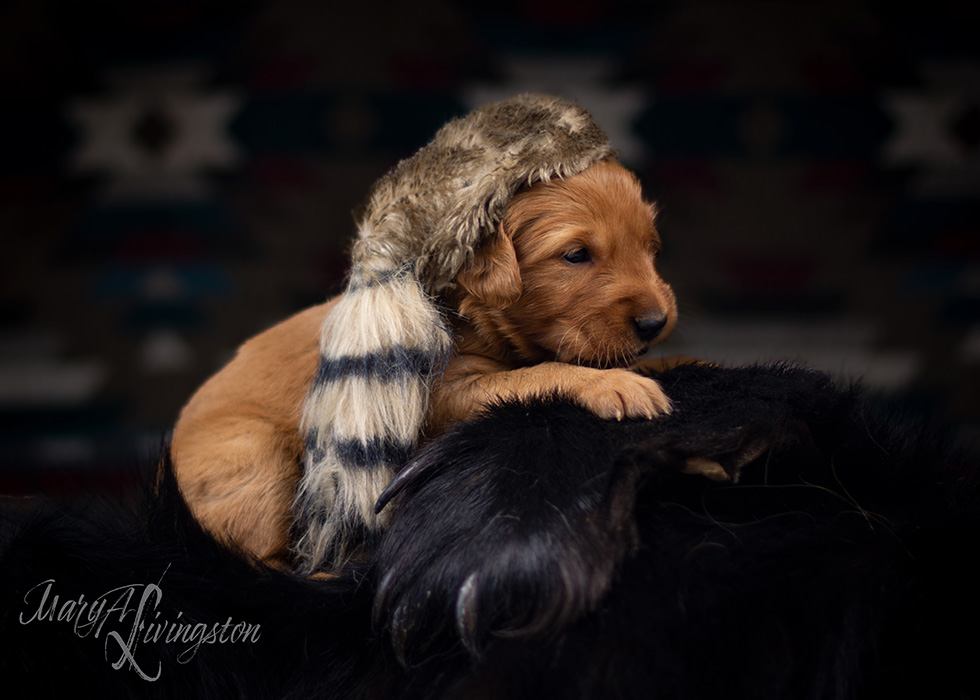 "Bailey" - female
Ann Bailey, better known as "Mad Ann", was a colorful figure, scout, and spy.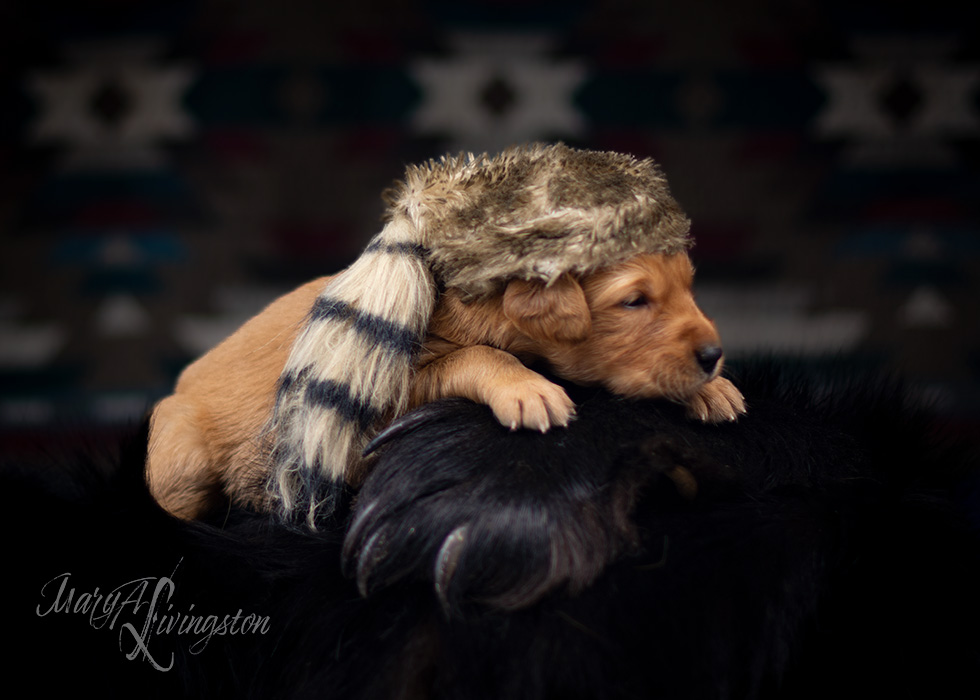 "Blazer" - female
Trail blazers served an important role establishing new routes westward.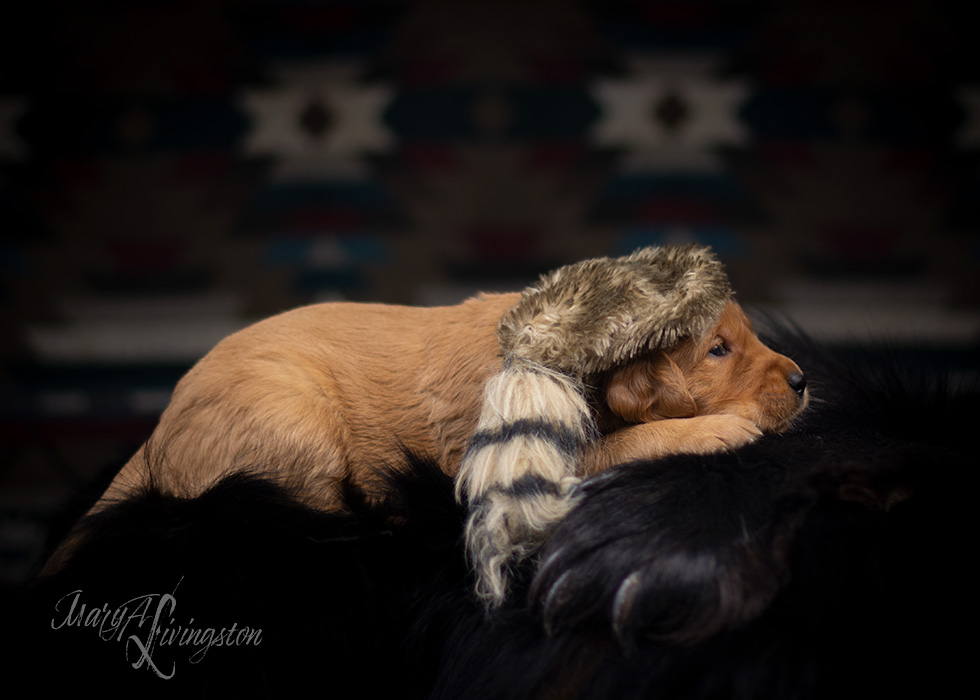 "Boone" - male
One of the first folk heroes, Daniel Boone was an American pioneer and frontiersman.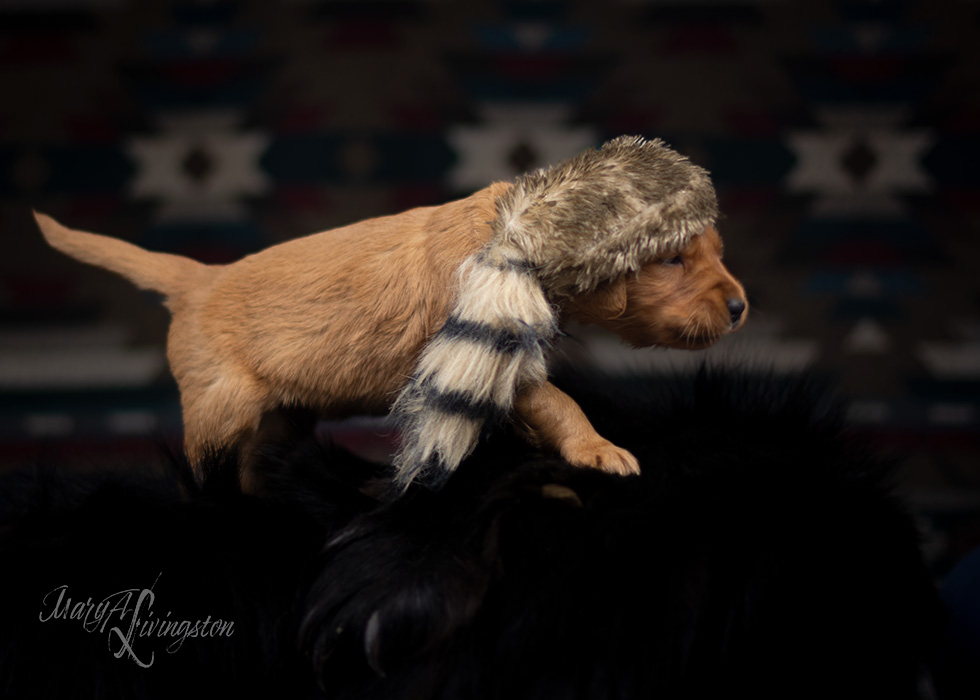 "Fe" - female
Established by traders the Santa Fe Trail was America's first commercial highway.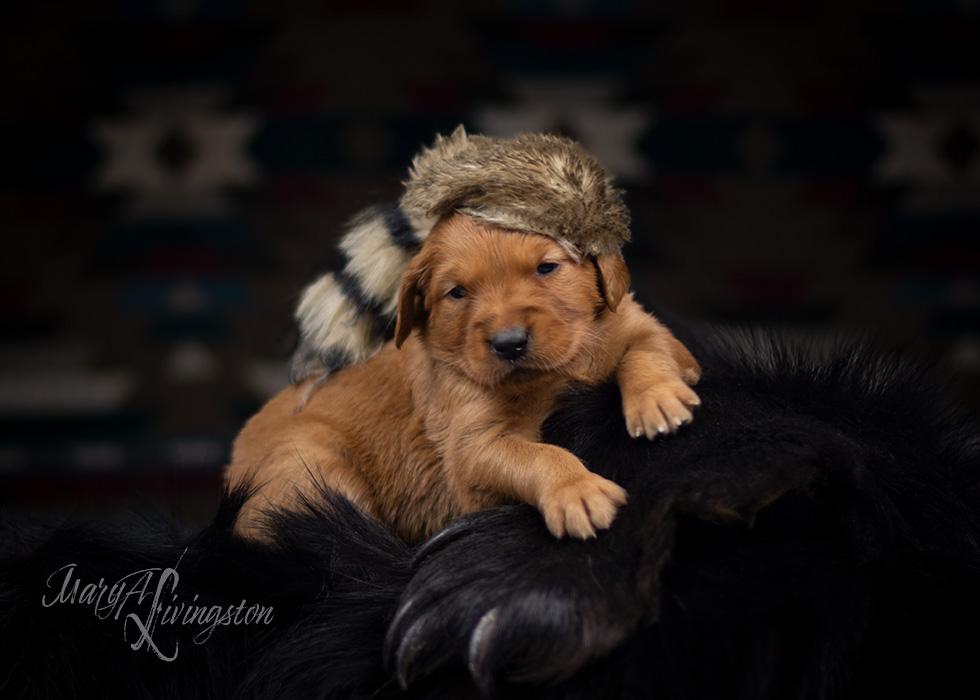 "Jefferson" - male
President Jefferson acquired the Louisiana Territory from France sent the Lewis and Clark west.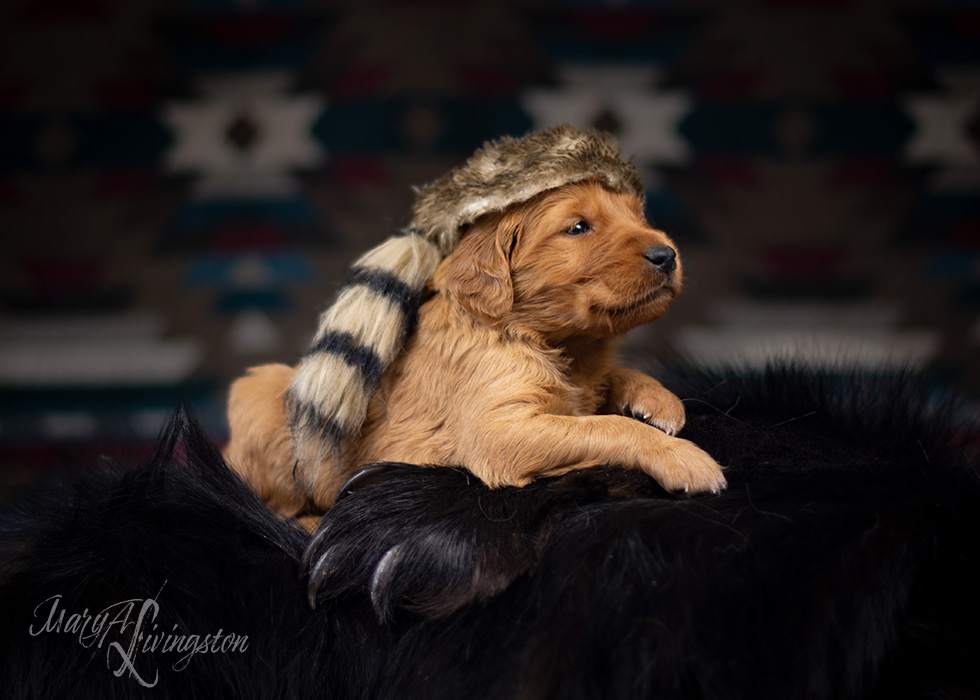 "Nitro" - female
Nitroglycerine increased progress on the Transcontinental Railroad.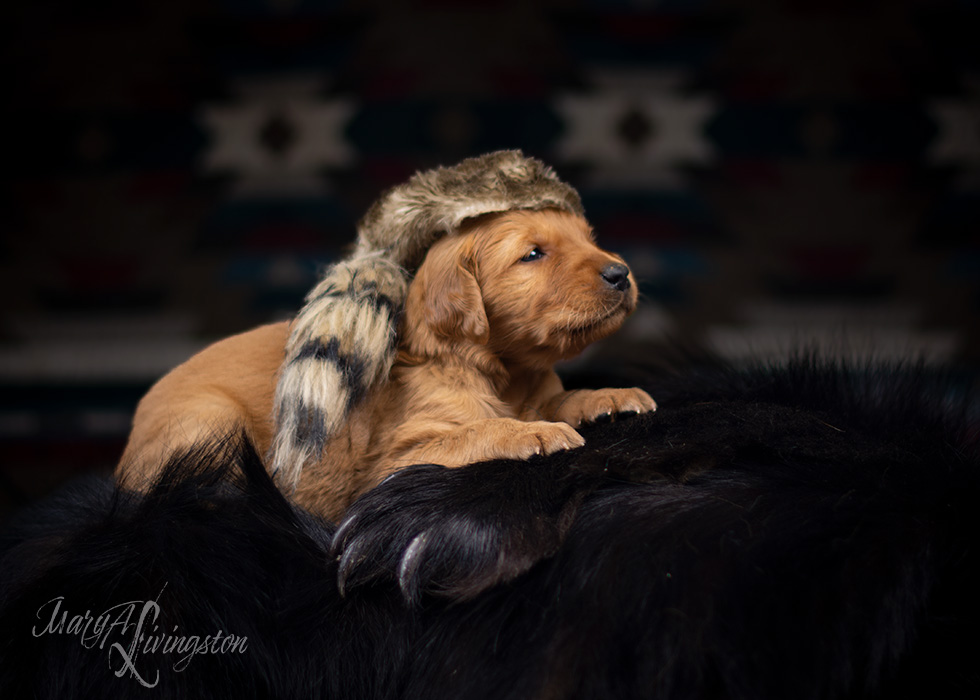 "Ranger" - male
Rangers patrolled the frontier, fought in military battles, and arrested cattle rustlers.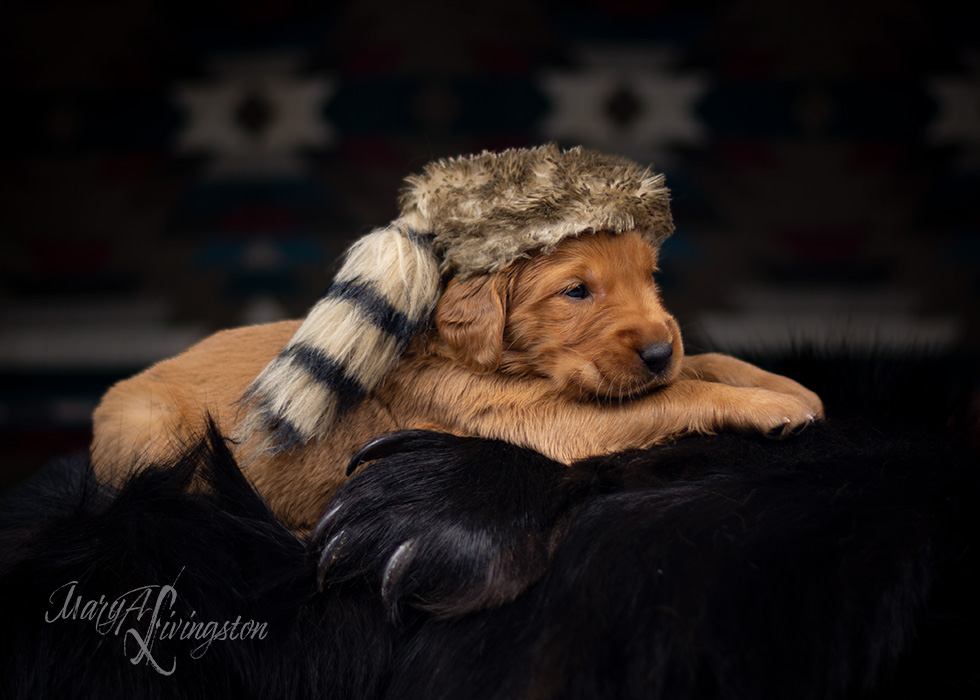 "Rush" - male
Multiple Gold Rushes from California to Montana prompted migration west.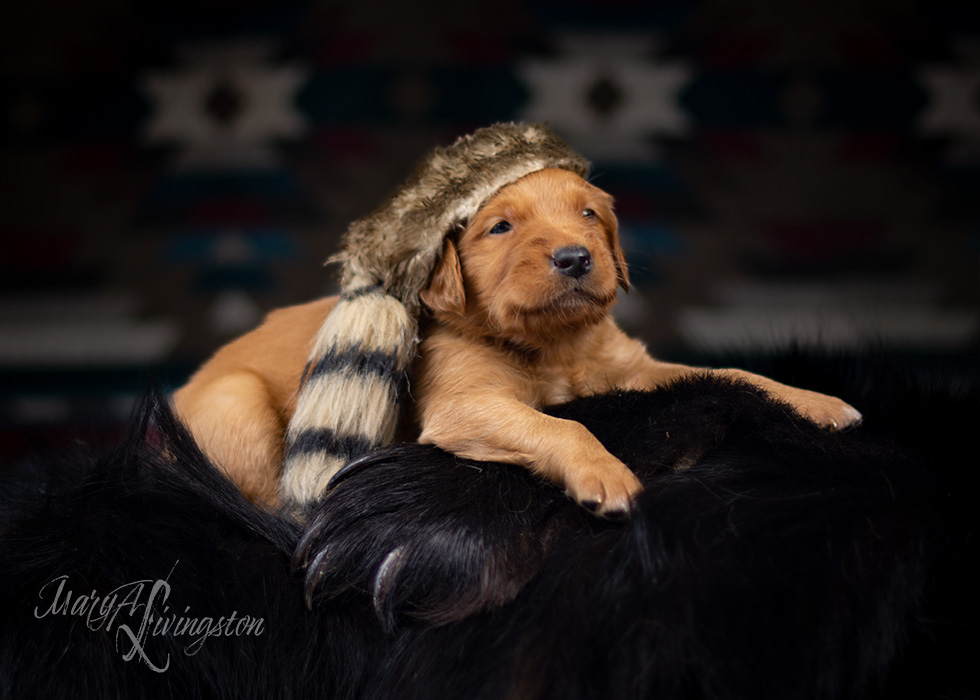 "Scout" - male
Scouts guided people through the plains and mountains establishing frontier settlements.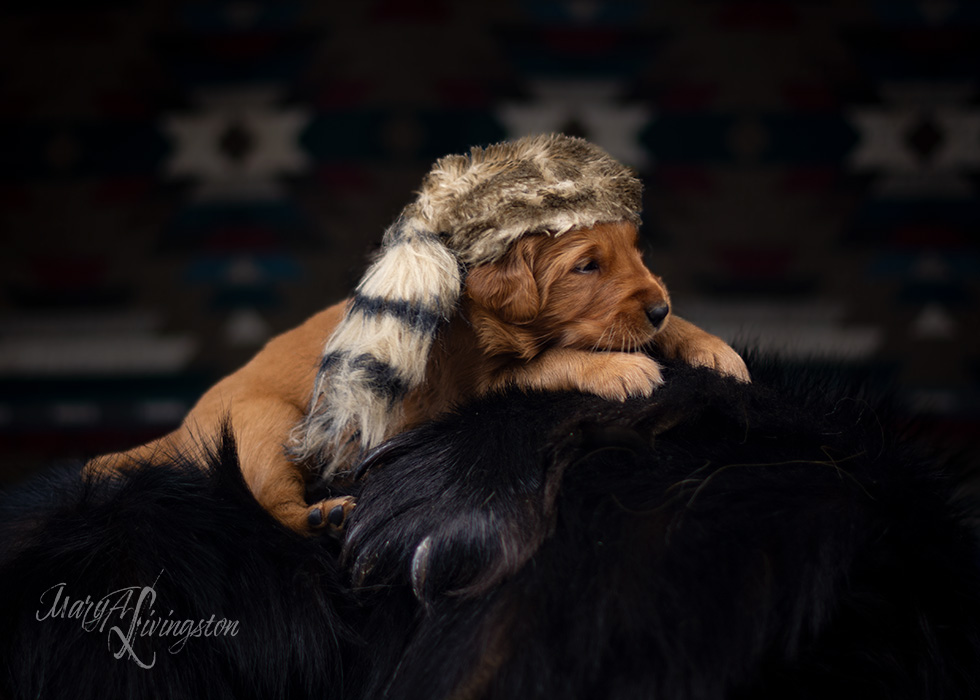 "Trapper" - male
The fur trade played a major role in America's westward expansion.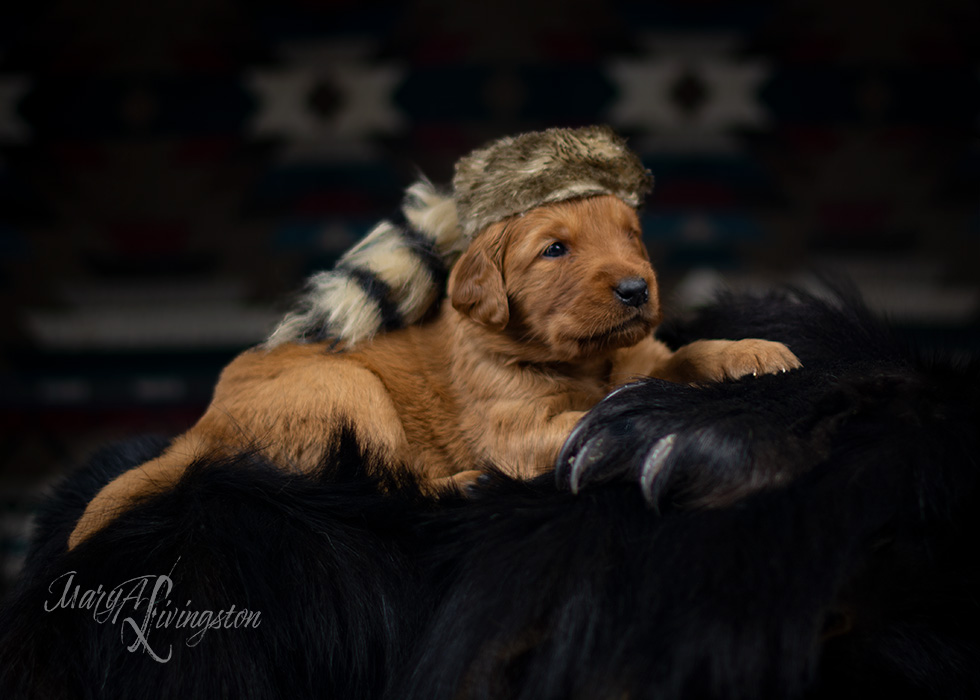 Sailor, grandsire of the American Frontier Litter, photo-bombs the puppy shoot.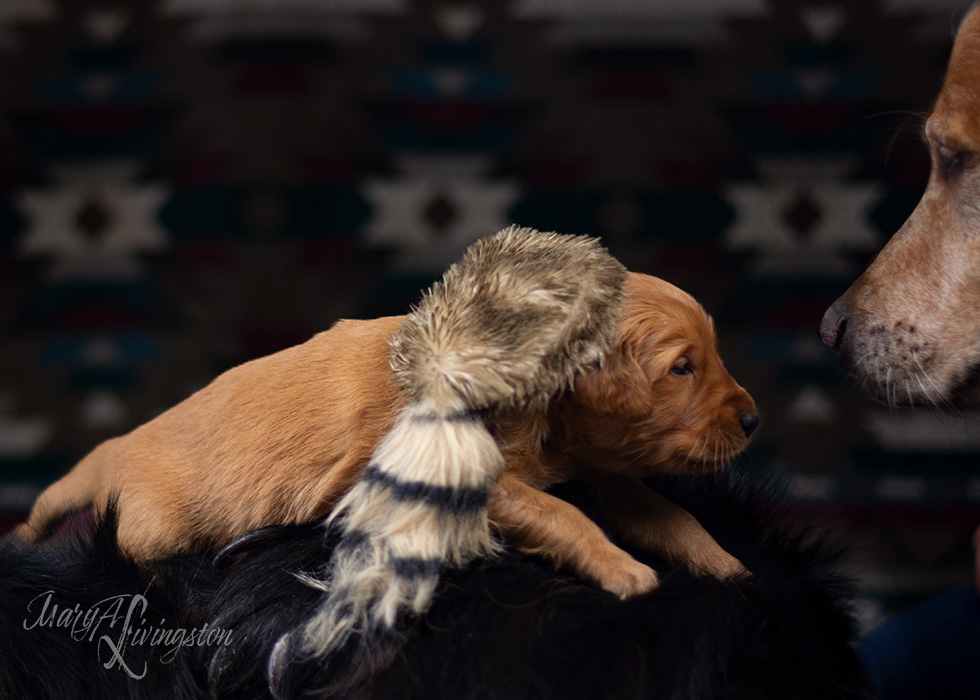 A little protest going on. "What's on my head?!"